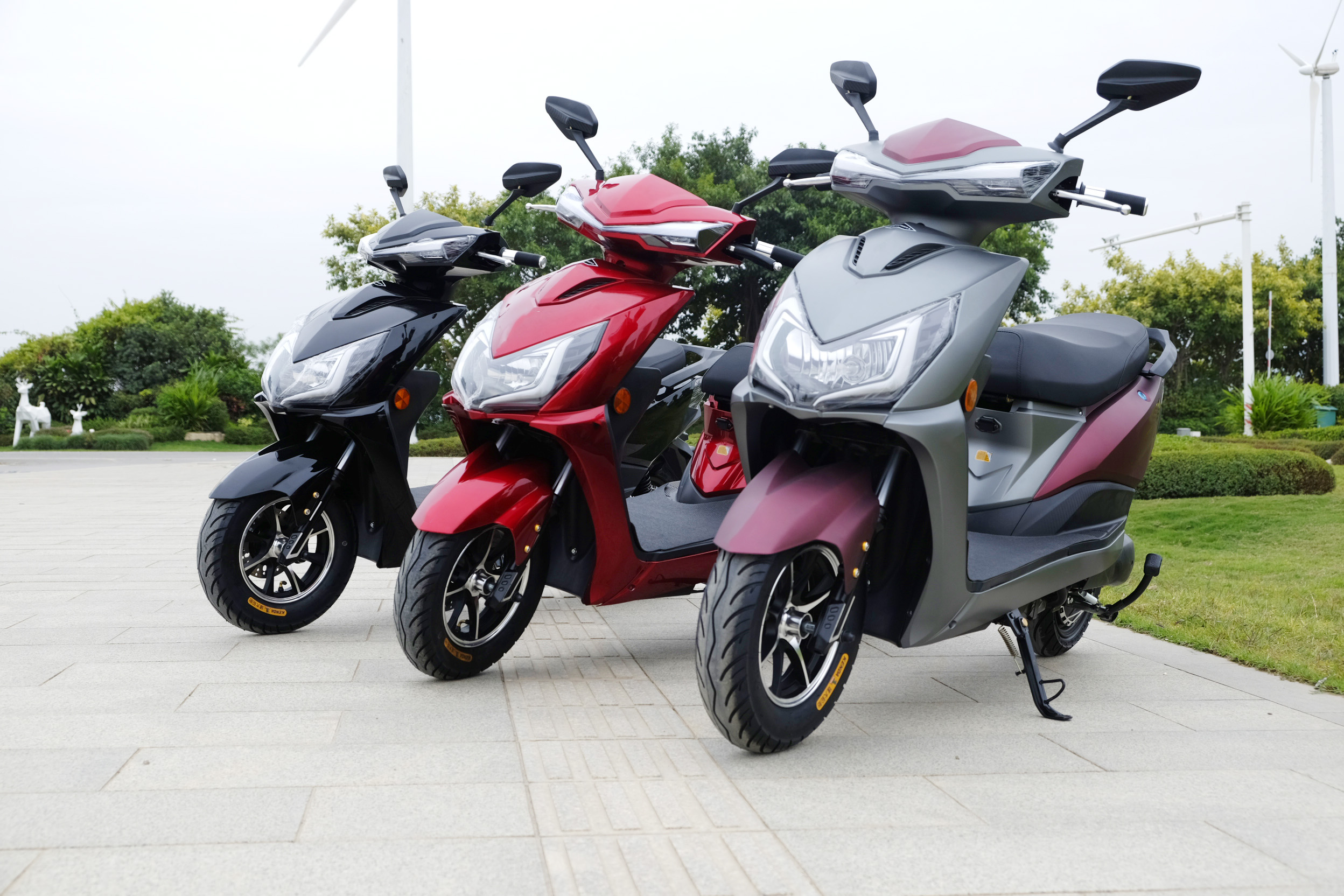 Have a beautiful ride for the daily commute with the MiLG Brands JY Electric Moped! This is a high-performance electric scooter sporting a powerful motor, with a bigger battery and an additional suite of electronics for the road. This gorgeous scooter is equipped with a powerful 1500-watt electric motor, which is powerful enough to allow safe speeds and has no problems going uphill. This electric scooter has more power than other expensive bikes, and you can ride it on rough surfaces. Always observe safety rules when riding this bike. The rider should wear a helmet, should ride within speed limits, and follow local road regulations.
This scooter features a modern style. Like a proper scooter, the JY comes with a set of 90/70-12 tubeless tires and a large, fully upholstered seat. The scooter comes with a full suspension setup made to deal with bumps and potholes. Therefore, JY handles the pavement well, and you can ride it on paved curbs. This electric scooter comes in beautiful black, blue, and dark gray colors.
If you want a ride for longer trips, the JY Scooter is for you. This model sports a modern futuristic-inspired look that is sure to turn heads. This is ideal for leisure and for making trips in urban areas. Get around and roam the city or get to the office in style.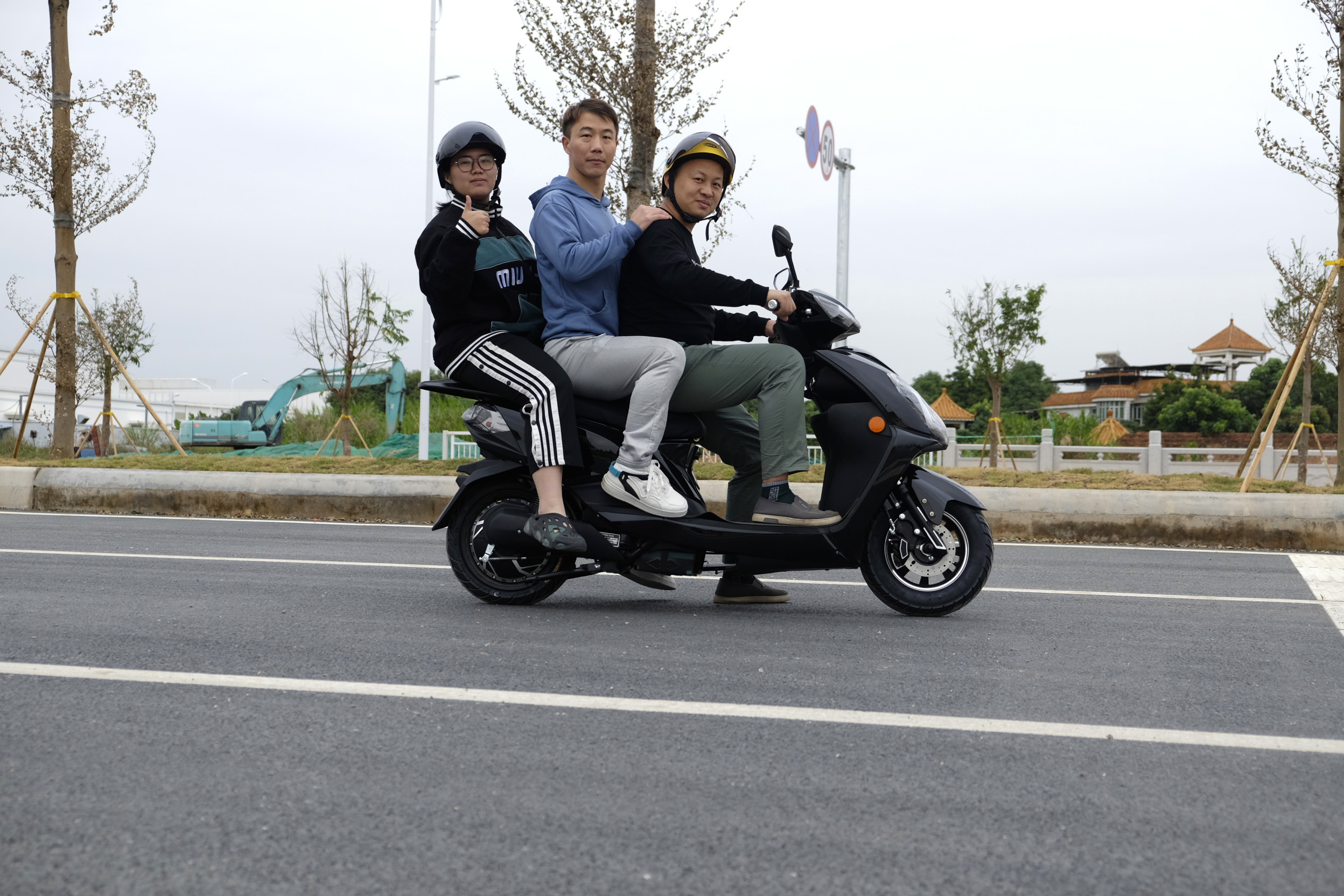 · TheMiLG Brands JY Electric Moped is an excellent choice for a convenient ride for urban areas. It is a comfortable electric scooter with a wide upholstered seat that enables relaxed posture while you ride. This electric city scooter is recommended as a quick personal transport to work and school.
· This is a powerful electric scooter that will not disappoint! The JY has a powerful 72-volt, 15500-watt electric motor (with 3000-watt peak power) and a 60-ampere controller that gives this scooter power and a top speed of around 60kph. Because it is electric, it goes up to speed quickly and silently. The JY comes with a sizable 20/30 amp/hour lithium battery pack. It charges to full in around six to eight hours, so you can charge the bike for an hour or two for added range.
· The JY can travel up to 120 km on a full charge, so you can comfortably use it to go to work or school. If you do not travel that far, you can charge the scooter once every two days. Have the confidence to use this scooter for the daily commute without losing power.
· The scooter is equipped with disc and drum brakes and a full suspension setup, with a front fork and rear shock absorbers that soften the ride and allow it to roll over bumps and loose surfaces. The seat is fully upholstered and offers a supportive ride.
The JY is equipped with a digital LCD screen that shows essential information, including the speed and battery level. The scooter comes with a security remote alarm as standard, so you can comfortably use it in the city. The MiLG Brands JY is an ideal personal transport and a ride for round-trip roues.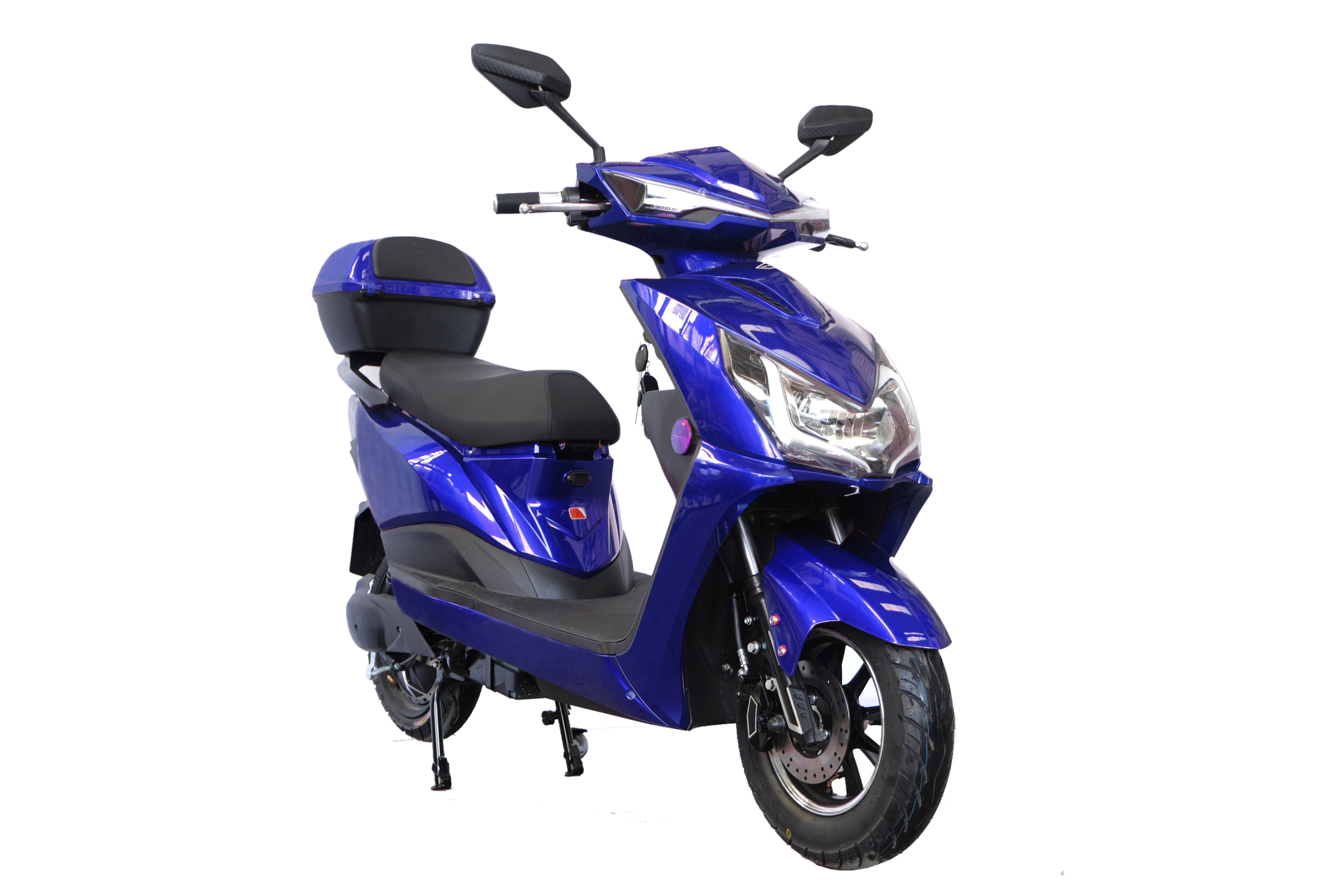 Have Fun with this Gorgeous Electric City Scooter!
Do you need an affordable electric scooter for short trips? If you want a beautiful scooter that does not lack power, The MiLG Brands JY Scooter is for you. This electric scooter features a beautiful modern design with futuristic bar lights and aggressive style! This scooter is a perfect ride for long trips and for going to work or school. The Falcon Scooter is an exciting ride featuring a 72-volt power, 1500-watt brushless electric motor for fast speeds and quick acceleration on the road. Expect this bike to maintain speed even on twisting and bumpy roads.This scooter comes with features perfect for the commute, like a wide and upholstered seat, cruise control. The scooter comes with complete road lights and a security alarm. The JY has a range of up to 120KM, which makes it usable for the daily commute.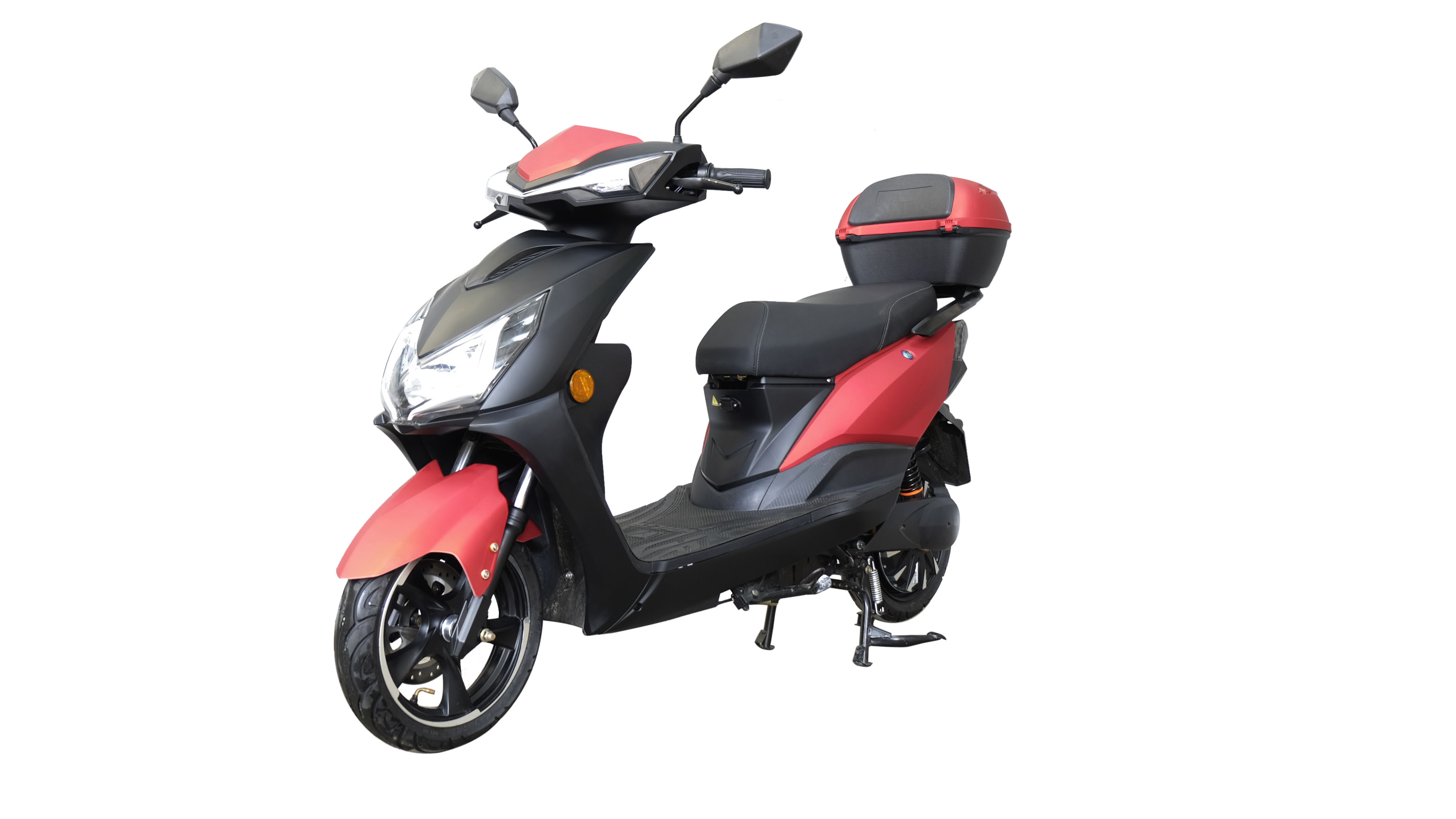 Perfect Dimensions
The MiLG Brands JY, when assembled, measures 190cm x 76cm x 110cm and weighs around 68kg. The wheels are 90/70-12 and are equipped with tubeless tires.
The scooter has a charger and requires just six to eight hours to charge the battery fully. Make sure to charge the scooter before use. Before riding the scooter for the first time, do adjust the brakes and inspect the tires. Check every component of the bike before using it.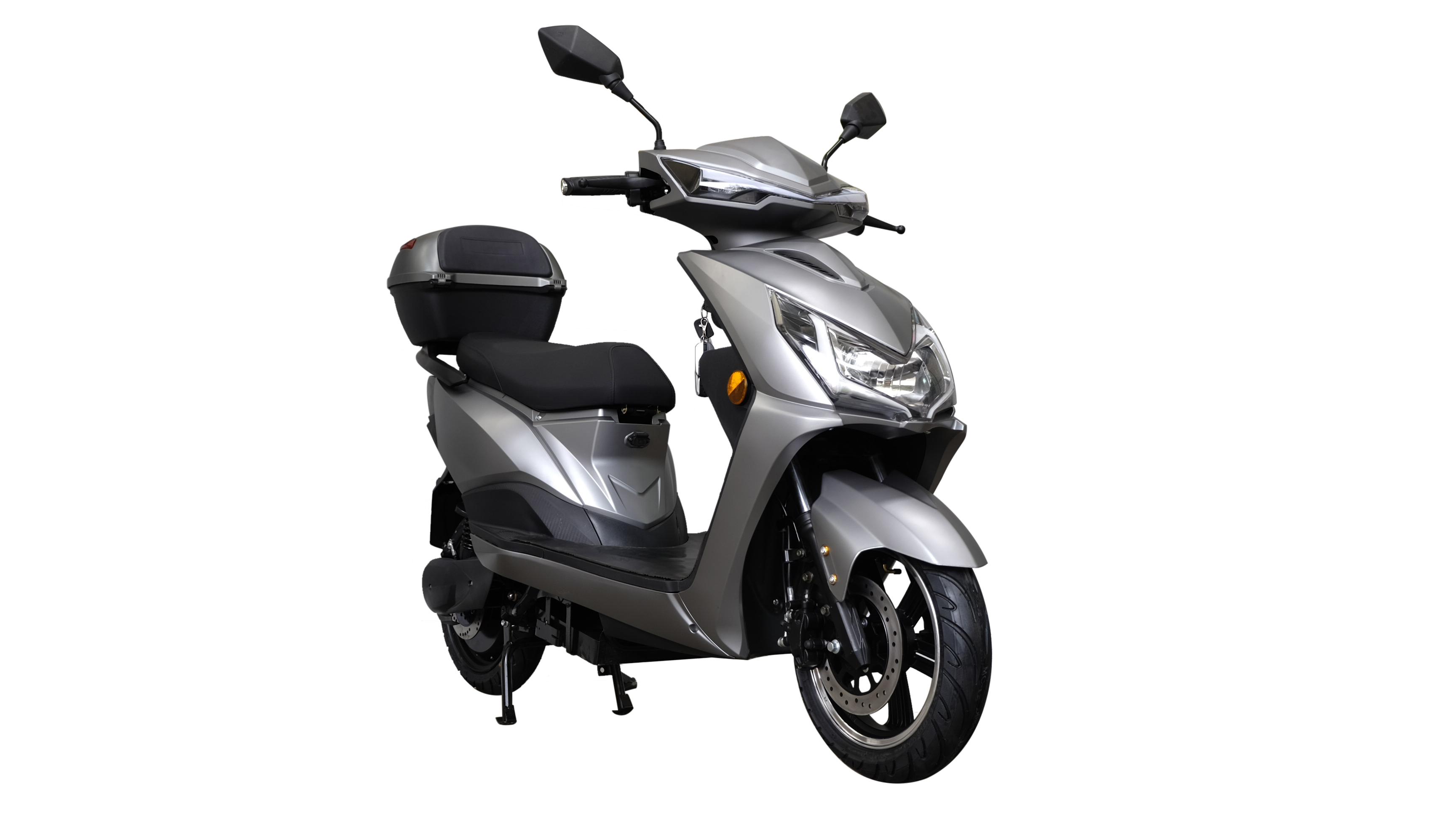 Comes with Premium Features
The JY Electric Scooter is powered by a sealed lithium battery pack with a 20/30 Ah capacity. The scooter charges to full in just six to eight hours, so you can charge for an hour or two to extend the range.
The JY comes with disc and drum brakes and an LCD viewing screen. You will love to ride it every day, and it is perfect for the daily commute and going to the market, shops, parks, and locations in the city.
Be More Active and Have Safe Travels with

MILG

Brands!
Electric vehicles like scooters are the way to go for an active and sustainable lifestyle. Driving a car in the city can eat up your limited time and cut productivity. Don't forget the cost of car maintenance, insurance, and gas.
MiLG Brands was founded in 2001, and we are headquartered in Shenzhen. Our company makes a wide range of products on other brands. We made a name in entry-level powersports, and we now distribute throughout the China. You will find out bikes affordable and made with high quality. Get amazing deals plus tons of freebies when you purchase this JY Electric Moped Scooter here at Futengda!
Specifications
· 72V20/30AH lithium battery
· 1500w+ (peaks at 3000w)
· 72V controller with DA technology
· 60km/hr top speed
· Travel up to 120km on a full charge
· 450kg load capacity
· Security remote alarm
· Futuristic bar lights
· Digital LCD display
· 90/70-12 Tubeless Tires with Reflectors
· Front Disc/rear Drum
· Dimensions (190L*76W*110H) cm